All survivors! Report your survival
Humans find a way out of earth suffering from depletion of resources and climate change that has been ongoing for decades.
Humans, who have finally completed nuclear fusion and warp drive technology, begin to secure space for survival and productivity in the galaxy outside the Earth and the solar system.
However, not everyone was on board for leaving Earth.
A chaotic political situation persists as various opinions are thrown on the table, that humans shouldn't abandon earth where mankind began, that it is simply not feasible to leave at the moment; that there are too many unknown variables in space.
Eventually, they go about their separate ways with those who decide to remain on earth and those who decide to go out into space.
32 years later.. unknown universe galaxy
Oppenheimer Spaceship/
32 years into space, resources in the spacecraft, such as food and fuel, are running low. Although they fought it out until the very end, most spaceships are not operating at normal capacity due to major or minor failures without any resources to fix.
At this rate, they won't last several years.
That is when all the spaceships get sucked into an enormous black hole that suddenly appears out of nowhere.
Everyone expected to die, but the black hole turns out to be a Worm Hole that was only thought of as a myth by humans. And on the other side was the Dawn system, another planetary system that was many light-years away.
This is the starting point of this story where humankind, who had nothing and was worn out from a long journey, settles and establishes a new civilization.
​
[Oppenheimer Spaceship] A large spaceship with a total of 200 units, including 68 nuclear Dreadnought-class ships, and approximately 180,000 survivors.
We will live in Metaverses that blend with the universe
​
We will live in Metaverses that blend with the universe
Our metaverse will be created step by step as game / NFT / FARM / De-fi / DAO through a platform-type gateway.
Everything goes step by step with the goal of optimizing for Web 3.0.
Through steady R&D and collaboration, we create the perfection of blockchain technology.
The world we are creating will come sooner than you expected.
developers and blockchain companies basically work together in a huge open source project.
They develop things on top of each other.
Like Lego bricks, composability in the Metaverse will also allow for exponential growth.

​
4 Driving Force of Metaverse
"Dawners, the second wormhole is opening"
Metaspace 2045, the blockchain game 'Dawn galaxy' is coming soon.
The battle for supremacy between the various powers of the 'Dawn galaxy' begins.
'Dawn galaxy' is a strategy game and is a blockchain game with an in-game ecosystem.
​
# De-Fi # Farm # Mining # Clan # PvE #PvP
​
"Dawners! Expect a new wormhole."
Dawners! Expect a new wormhole.
In Metaspace 2045, a wormhole means updating new content.
Metaspace 2045 is a platform hub containing content, and various services are updated and will continue to evolve
​
# De-fi # FARM # DAO # NFT # GAMES #MR #Metaversian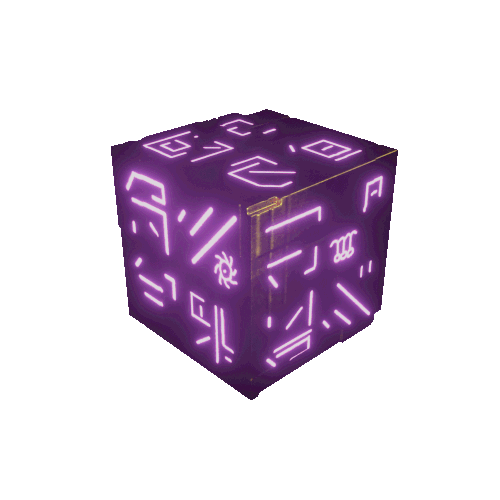 Genesis CUBE GOLD


1,000ps ' Heart of the Planet '
Genesis CUBE SILVER


1,000ps ' Heart of the Planet '
Introduce metaspace2045's NFT, Metacube.
We call NFT METACUBE.
METACUBE is an object that is evaluated as a true over-technology in the Metaspace2045 worldview.
METACUBE is a state-of-the-art technology that compresses the space between atoms of matter, and it is possible to convert objects of various volumes into CUBEs of the same size.
The beginning of a new microverse.
If we compress atoms and collect only atomic nuclei, our bodies will be less than the size of a fine particle of sand, and the earth will be the size of a ping-pong ball.
A gift to human civilization from ADEN II, the great leader of DAWNGALAXY.
1,000ps ' Heart of the Planet '
Skills inherited from humans by protoss
1> Wormhole: space movement
2> Cube: Object compression technology
3> Heart of the Planet
​
Metaverse: stands for NFT
Dawngalaxy: In-game NFTs such as spaceships / game items / Genesis NFT
Metaverse METAVERSIAN
MR/Technology/MetaHuman


​VIRTUAL INFLUENCER _ Violet.A _ age 23
Our metaverse is with Metaversian
Metaversian is a compound word of metaverse and Homo Sapiens, which means a new human being living in a virtual era that has become a reality.
Our metaverse is not a playground for cute characters, but a fusion of MR and Meta human technologies.
Metaversian is the future of Metaspace 2045.
Key Hardware Building Blocks:


IoT, 5G, Cloud Computing, AR Glasses, VR Headsets, and Gears, etc.


Key Software Building Blocks:


AI, Automation, 3D contents, and Animations, Location, Mapping, Sensor data, Simulations, etc.
​
2022 Q1. METASPACE2045 project start
2022 Q1. Discord global community open
2022 Q2. METASPACE2045.LTD IN BVI
​
2022 Q3. MTW LISTING / P2B Crypto Exchange
2022 Q3. MTW LISTING / BIT MART Crypto Exchange
2022 Q3. Metaverse platform 'METASPACE2045' open
2022 Q3. METASPACE2045's NFT market "Cube2045 Market" open
​
2022 Q4. Publish NFT mystery cube "star heart"
2022 Q4. Open MR (Mixed Reality) technology lab
2022 Q4. Global level technology investment MOU
2023 Q1. Community DAO
2023 Q1. Meta-Human Global Community open
2023 Q2. Korea, Japan, Singapore Local Partnership
2023 Q3. Listing of cryptocurrency exchanges in Korea, Japan and Singapore
2024 Q1. Metaspace2045 Ecosystem
2024 Q1. Metaspace2045 2.0 (Game, NFT, entertainment, webtoon. A new metaspace with a vast worldview will be released integratedly)
Our plan is systematic and innovative
MetaSpace2045 TOKEN is the governance currency of MetaSpace2045 Metaverse. It will be used for trading, exchanging starship in the game
Introducing partners who will share the future of Metaverse
1/1